September 19 Horsemanship Class
This non-riding class gives riders the opportunity to practice basic skills, such as haltering, leading, grooming and tacking up, which translates into more riding time during lessons. Riders who attend multiple classes may work on more advanced skills, such as lunging. $40 per participant.
October 24 Schooling Show. (Enter by October 14)
The Four Star Farm Schooling Show is for clients and Valley Dressage boarders only and gives riders the opportunity to learn about showing in an encouraging, relaxed and familiar environment. Enter by October 14. Classes offered include a combined test with a walk-trot dressage test and ground poles through USEA Novice level.
Congratulations
Congratulations to Four Star Farm instructor Giugiu on her third place finish on Spotty in the Open Beginner Novice division at the April Fresno County Horse Park Horse Trials. Divisions designated "Open" include riders who have professional and amateur status.
Horse Camp with Four Star Farm
Boarding at Valley Dressage and Sporthorse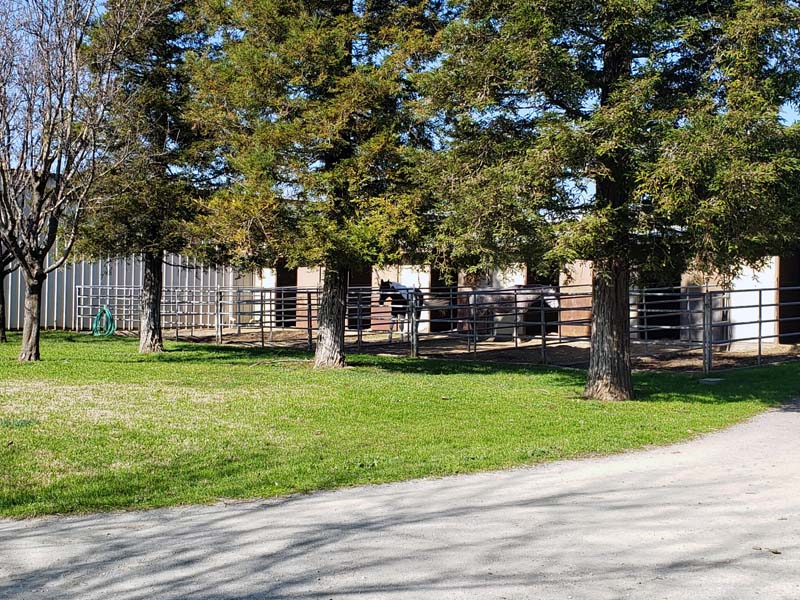 Stalls with paddocks are available at Valley Dressage. $695/month includes hay fed three times per day, stable mix and supplements once per day and turnout for two hours per day on irrigated paddocks. Valley Dressage features an outdoor jumping arena, indoor arena and covered dressage court. Join us!