We take pride in offering and producing quality eventing, dressage, and jumper competition horses. Our sale horses range from finished show horses to young horses beginning their careers.
If you have a horse for sale, we proudly offer a quality consignment program. We can design a customized program to help you market your horse. We will also act as consultants—if we do not have the horse for you, we can find it elsewhere using our extensive network of contacts throughout the U.S. and internationally. We have dependable contacts in Germany, Ireland, and England.
---
Foxy
Hunters: 2'6″ – 2'9″
Jumpers: 0.75m – 1.00m
Dressage: 1st Level
Born: 2012
Height: 16.2 hands
Sex: Gelding
Breed: Quarter Horse
Foxy is a beautiful chestnut with a flaxen mane and tail. He is fun to jump and does his changes! He is not for a beginner but would make a great lower level jumper or hunter for a confident rider.
$12,500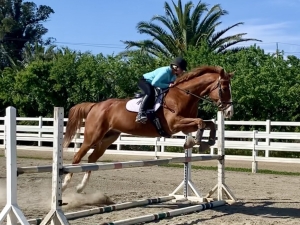 ---
Lucky Seven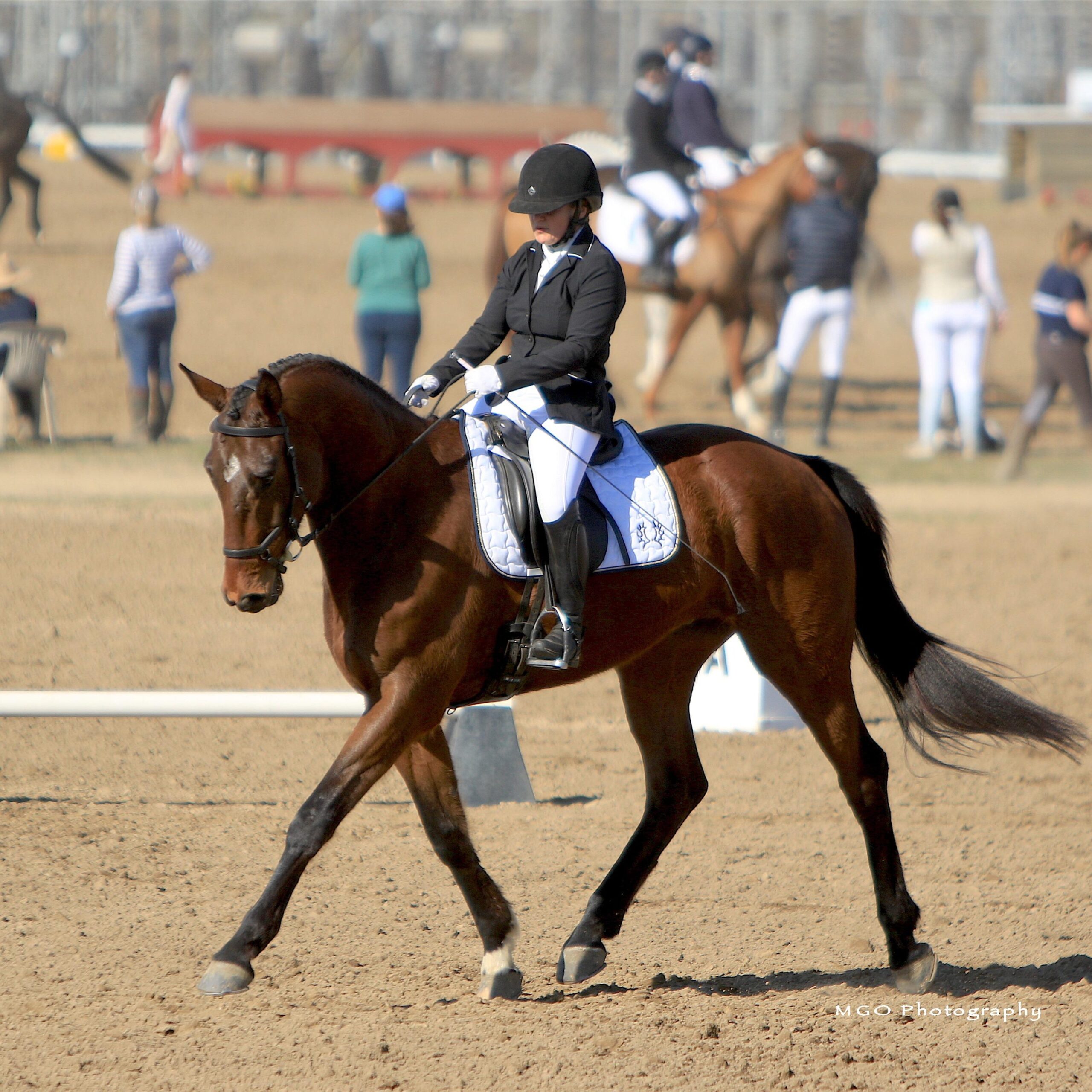 Dressage: 3rd Level
Born: 2013
Height: 17.1 hands
Sex: Gelding
Breed: Trakehner
Sire: Herbstkonig
$45,000
Lucky is a competitive amateurs dream. He is kind, fancy, elegant, uncomplicated, trainable and loves to work. He is a big mover but very comfortable. Good changes and lateral work. Needs to find a show home with someone that has at least third level aspirations! He is the perfect partner to get those bronze medal scores on! He has the best disposition and will keep you endlessly entertained!
---
Bodega Sky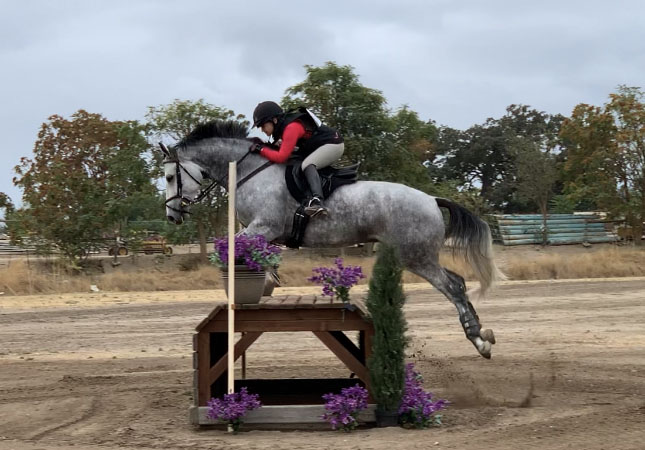 Hunters: 3'0″ – 3'3″
Jumpers: 1.15m – 1.30m
Eventers: Preliminary: 3'7″
Dressage: 3rd Level
Born: 2014
Height: 16.2
Sex: Gelding
Breed: Trakehner
Sire: Virginian Sky
Dam: Barina
Dam's Sire: Graditz
He would prefer a show home with a partner who keeps horse treats on auto-ship. $55,000
This eye-catching and charismatic gentleman checks all the boxes! He is very kind, tolerant, and forgiving yet sensitive, trainable, and athletic, which makes him ideally suited to be a competitive Young Rider horse or an upper-level prospect for an ambitious adult amateur. He is easily schooling third-level dressage, effortlessly jumping 1.15m courses, competing at Training Level eventing and occasionally teaching a kid or adult amateur what he has recently learned. He has perfect manners, no vices, other than requiring his person to be affectionate. He also has a sense of humor that will endlessly keep his fans entertained.