Four Star Farm offers English riding lessons on amazing school horses or on your own horse. We offer training programs to fit your needs: bringing along young horses, retraining problem horses, competing horses to get them experienced at showing. Our breeding program produces many high quality horses for sale, from young horses just starting to horses with competition experience.
We welcome all ages and levels, provide a dedicated showing and competition curriculum for dressage, show jumping, and eventing. Our programs emphasize a positive, supportive atmosphere that promotes great friendships and lifelong fulfillment.
Introductory through Advanced eventing
Training Level through Grand Prix dressage
Schooling through open jumpers
Coaching
Warm-up and course walks
Riding instruction is in English riding, and campers are immersed in everything horsey! In addition to riding, they learn about equine veterinary care, anatomy, grooming, tack, and, yes, barn chores!
The monthly horsemanship class is a non-riding class that gives participants the opportunity to learn and practice basic skills and all about what goes into caring for our equine friends. Participants new to riding and horsemanship practice skills such as haltering, leading, grooming and tacking up. A big plus for attending these classes is that as beginning riders acquire these skills, they spend more time in the saddle during lessons.
Inquire about the possibilities to enrich the partnership with your horse and take your riding to a higher level!
Schedule a dressage, show jumping or cross-country clinic in your area. Clinics can be tailored to your group's interests. Dressage lessons are usually 45-minute private sessions, while show jumping sessions consist of groups of three riders of similar levels.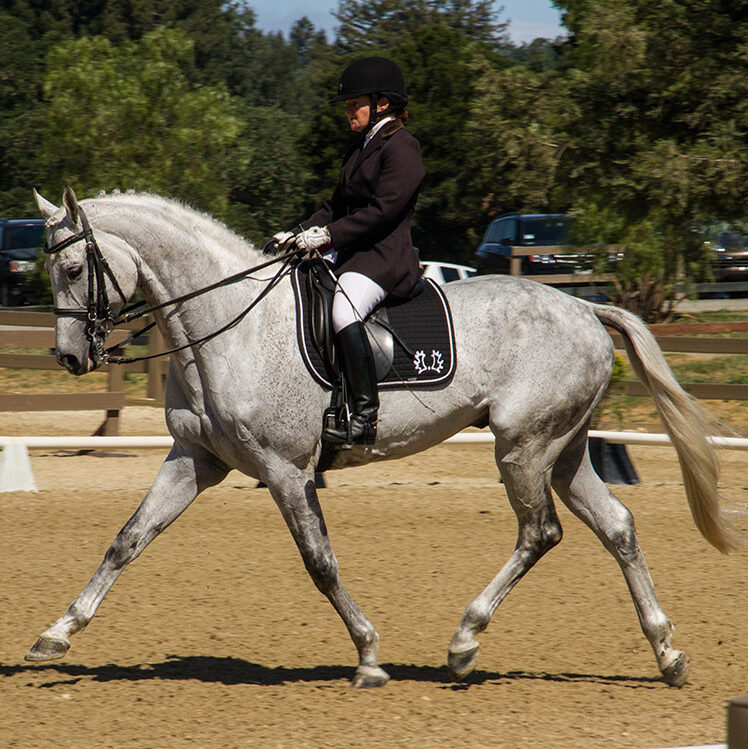 We invite you to learn more about our wonderful stallion, who is currently schooling Prix St. Georges. He has a breathtaking passage and piaffe and has also successfully competed up through Preliminary eventing.
Immerse yourself in the world of Trakehners by joining Four Star Farm owner and trainer Natalie Brady on a trip to the Trakehner Gala and stallion approvals in Germany. This annual October event provides the premier opportunity to learn about every aspect of the breed and all it has to offer or simply see gorgeous horses.