Specializing in English Horseback Riding
Dressage, Eventing, Show Jumping

Beginner through advanced levels are welcome!
Four Star Farm client goals range from improving riding skills with no plans to compete, to riders whose goals are to ride in the Olympics.

We help students achieve happy horse partnerships and success in competition and we are proud to offer a showing and competition curriculum in a positive atmosphere. We strive to create friendship and enjoyment for both riders and horses.
Private Lessons – 45 minutes
Group Lessons – 60 minutes
*Eligibility for group lessons will be determined by instructors and Natalie
Text Natalie to set up an initial visit! (707) 312-1119
Riding Lesson Tuition
One-Time – single introductory riding lesson – $110
4-Lesson Package – one lesson per week* – $375 per month
8-Lesson Package – two lessons per week* – $640 per month
*Lessons are taken during the same month
---
We ask students who are enrolled in lessons to please create a 10to8 account. This allows you to see your upcoming appointments, past appointments, and who your scheduled instructor will be.
Please download our rider welcome packet and fill out the rider interest form, so we can get to know you! This packet breaks down what to expect when starting out in lessons, Four Star Farm and Valley Dressage policies, and Four Star Farm payment policies and liability waiver. Thank you!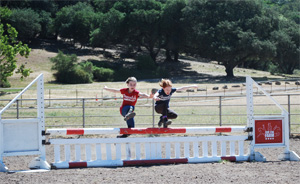 ---
What to Expect
We take a holistic approach to teaching riding. If you are a beginning rider, your lesson time will include learning to halter, lead, groom and tack up (put on the saddle and bridle). Mastering basic horsemanship skills is integral to the safety of horse and rider. These preparatory steps may go slowly at first, taking as long as half the lesson time.
We offer a monthly non-riding horsemanship class that provides time to practice basic skills and learn how to get a horse ready independently.
Once your instructor has determined you or your youngster is proficient in these skills, you are invited to arrive early to get your horse ready by the lesson start time. This extends time in the saddle to the full lesson time of 45 minutes for a private lesson.
Students in group lessons are expected to be able to tack up independently.
Once you (or your rider) are ready to further your riding journey, we have quality horses for lease, so you can practice outside of your riding lessons and dip your toe into caring for a horse before you jump into ownership.
Leasing
A half-lease with Four Star Farm is a great way to experience what horse ownership entails without the full time or monetary commitment of purchasing a horse or pony.
Half-leasing a Four Star Farm horse gives FSF riders access to their lease horse on three pre- scheduled days per week. This includes two independent practice rides in addition to the guarantee of riding the lease horse on their lesson day (lesson costs are not included in the lease fee, and riders must remain enrolled in at least one lesson per week).