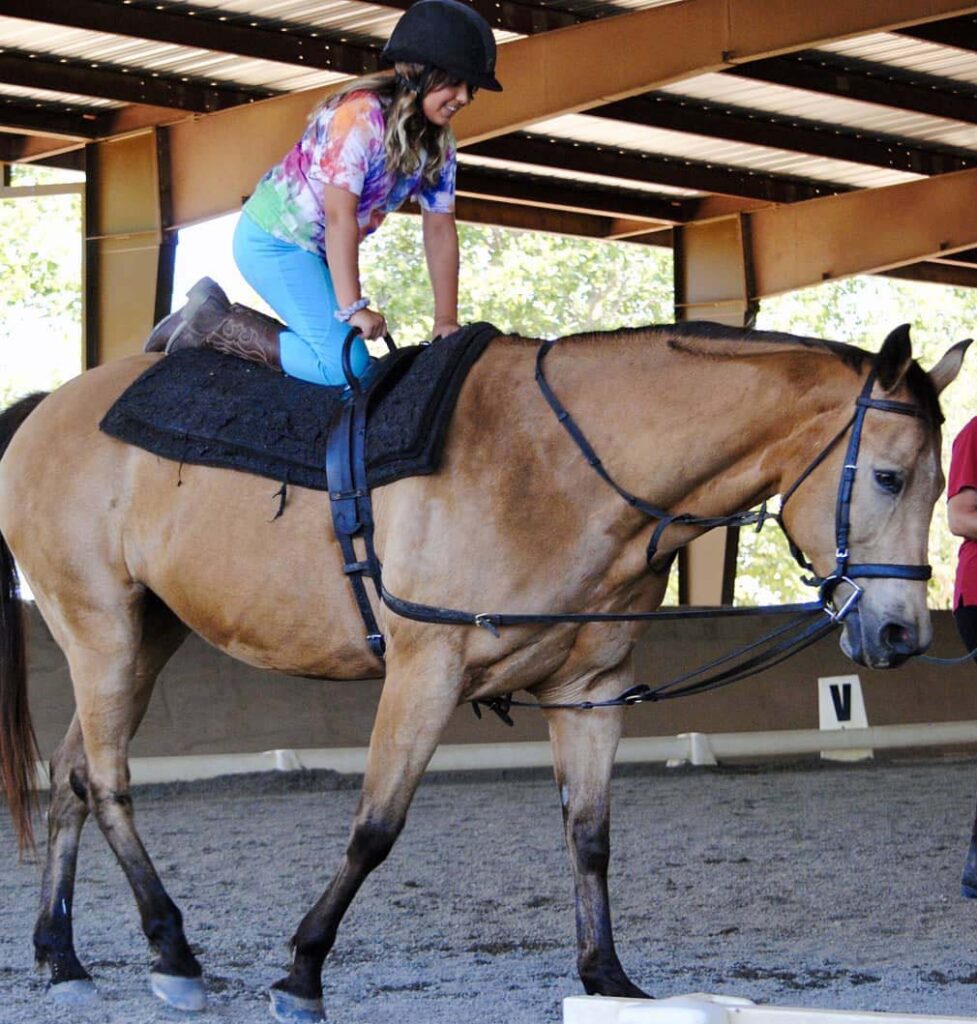 Four Star Farm Summer Horseback Riding Camps 2022
June 20-24
July 11-15
August 1-5
An adventure at horse camp with Four Star Farm awaits you! We are located at Valley Dressage and Sporthorse Center, 7445 Pitt School Rd., Dixon. Activities include daily riding lessons, vaulting and lots of fun with friends! Camp is for ages 7-14, and all levels are welcome. Monday-Friday, 9:00 a.m.-3:00 p.m. Camp tuition is $650 per camper per week.
Campers bring a lunch and water bottle each day. Snacks are provided. Attire is long pants and boots with a heel. Four Star Farm provides a helmet if a rider doesn't own one. Riding instruction is in English riding, and campers are immersed in everything horsey! In addition to riding, they learn about equine veterinary care, anatomy, grooming, tack, and, yes, barn chores!
Four Star Farm prides itself on exceptional instruction. Join us in summer 2022! You may pay for and register up to three riders at a time. Once you've completed payment through Paypal, you'll be taken to the camp registration page.
Camp Refunds
Planning for camp begins well ahead of actual camp dates with scheduling instructors and counselors, purchasing supplies for crafts, creating a schedule and assigning riders to groups and horses. Cancellations two months prior to the start of camp receive a full refund minus the Paypal administrative fee of $30, which we don't recover. Cancellations six weeks ahead of the camp start date receive a 50% refund minus the Paypal administrative fee. Cancellations within six weeks of the camp start date receive no refund. Again, we appreciate your understanding of the detailed planning that goes into creating a great riding camp experience.
Adult Camps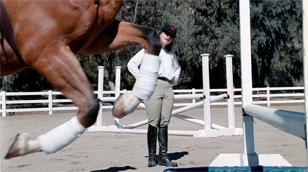 You can experience the same camp fun as younger folks but when it works best for your schedule.
Adult camp includes two mounted lessons and two unmounted activities per day. You choose from dressage (basics to advanced movements such as passage and piaffe), show jumping (first time jumping to 1.30 courses) or cross-country other unmounted activities include covering topics such as starting young horses, handling foals, breeding management, walking courses, building courses, sports psychology for the equestrian, test-riding strategies, equine nutrition, conditioning your horse, soundness issues and rehab information, improving your riding with cross-training exercises and so much more!
You'll love the progress you can make during this intensive format.
The adult camp fee is $175/day, which includes use of a Four Star Farm horse. If you bring your own, stabling is $30 per day. A $100 deposit is required to reserve.